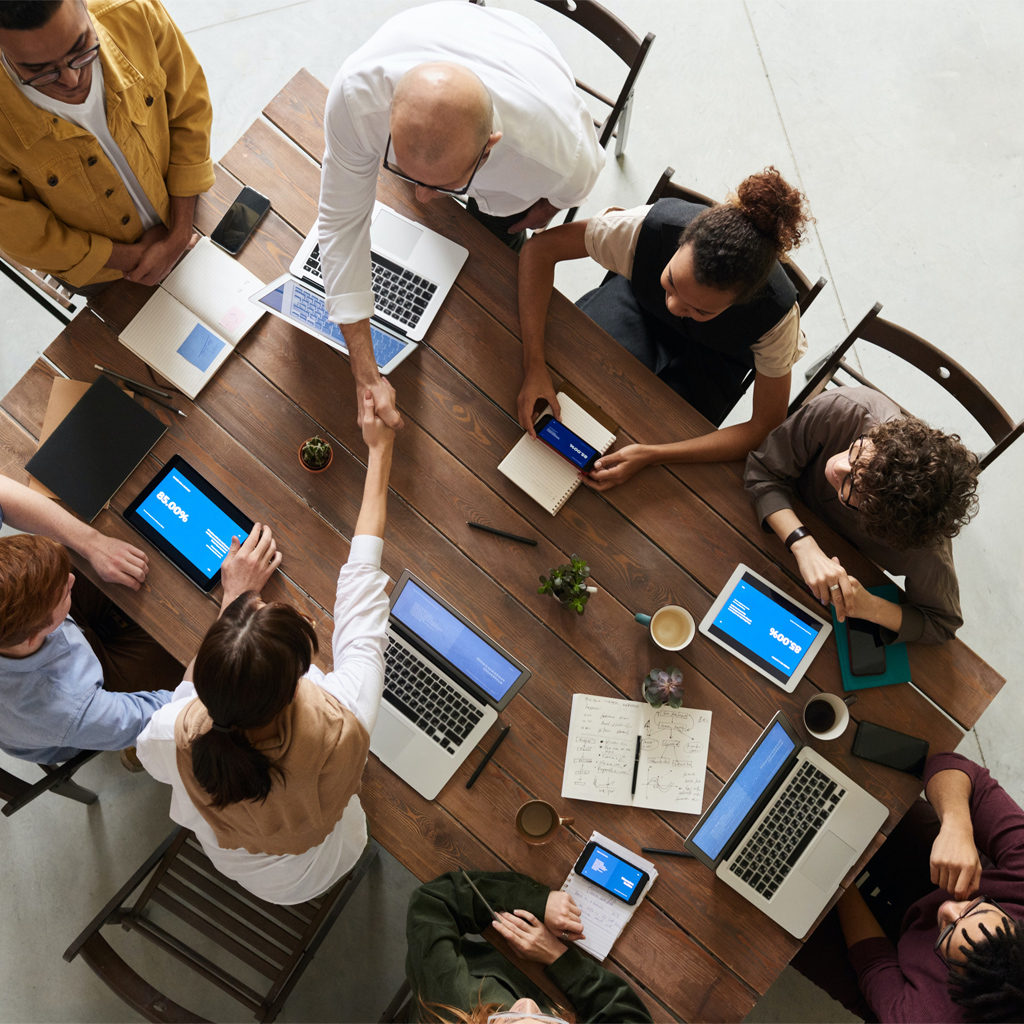 IT Consulting & Advisory
Benefits of IT Consulting & Advisory provided by GNS World
GNS World, a renowned IT service provider, offers comprehensive IT consulting and advisory services that deliver numerous benefits to businesses. With their deep industry knowledge and strategic expertise, GNS World empowers organizations to make informed decisions and optimize their IT infrastructure. By leveraging their consulting services, businesses can enjoy the following advantages:
Technology Roadmap: GNS World collaborates closely with businesses to develop a technology roadmap aligned with their goals and objectives, ensuring that IT investments support long-term growth.
Vendor Management: GNS World assists in vendor selection, negotiation, and management, ensuring businesses partner with reliable technology providers and maximize their value.
Risk Assessment and Mitigation: GNS World conducts thorough risk assessments, identifying vulnerabilities and implementing strategies to mitigate potential IT risks.
Cost Optimization: Their consulting services help businesses optimize IT spending, identify cost-saving opportunities, and streamline their IT budget effectively.
Compliance and Security: GNS World provides guidance on regulatory compliance and data security, ensuring businesses adhere to industry standards and protect sensitive information.
Digital Transformation: GNS World's IT consulting expertise helps businesses navigate the complexities of digital transformation, leveraging emerging technologies to drive innovation and competitiveness.
IT Governance and Strategy: GNS World assists in establishing IT governance frameworks, aligning IT initiatives with business objectives, and developing comprehensive IT strategies.
Process Optimization: Through their advisory services, GNS World identifies process inefficiencies, recommends improvements, and helps businesses streamline operations for enhanced productivity.
By partnering with GNS World for IT consulting and advisory, businesses gain access to strategic insights, expert guidance, and a holistic approach to IT management. Their personalized solutions and commitment to excellence make GNS World a trusted partner in helping businesses leverage technology for sustainable growth and success.